Why do we need the Children's Advocacy Center in our community?
Many do not believe that child abuse and neglect exists in our community. The sad truth is that it is alive and well. In 2015, there were 339 substantiated cases of abuse reported in Union County alone. There were many more that went unreported. The center gives a child one place to get help with team that can help the child and investigate the claims. See how this works here.
What is a CASA Volunteer?
A CASA volunteer is a trained citizen who is appointed by a judge to represent the best interest of an abused or neglected child in court. Find out more here.
How else can I support CASA?
You can support 13th South CASA by becoming an Advocate; a Friend of CASA or by making a tax-deductible donation. Find out more here.
What children are assigned CASA Volunteers?
Children who are victims of abuse and neglect who have become wards of the court.
What is the CASA Volunteer's role?
To provide the judge with carefully researched information about the child to help the court make a sound decision about that child's future.
How much time does being a CASA volunteer require?
After thirty hours of initial training, volunteers typically about 10-15 hours per month.
How long does a CASA volunteer remain involved with a case?
The volunteer continues until the case is permanently resolved.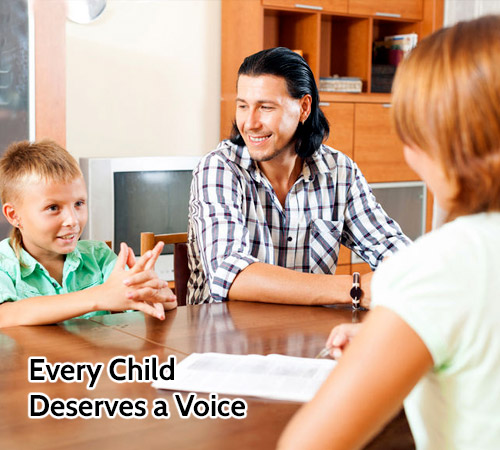 How does a CASA Volunteer investigate a case?
By talking with the child, parents, family members, social workers, school officials, health providers and any other person who is knowledgeable about the child. The CASA volunteer also reviews all records pertaining to the child including school, medical and case worker reports.
How does a CASA relate to a child they represent?
By offering each child trust and advocacy during complex legal proceedings, by explaining to the child what is happening, the reasons why they are in court, and the roles of all the parties involved. Also by encouraging the child to express their own opinions and hopes, while remaining focused what is in the best interest of the child.
How many cases can a CASA volunteer carry?
Volunteers can carry up to two cases only at any one time. Once a case is closed they can elect to start working on a new case.